Earn a £25 bonus for you and your friends!
How our referral bonus works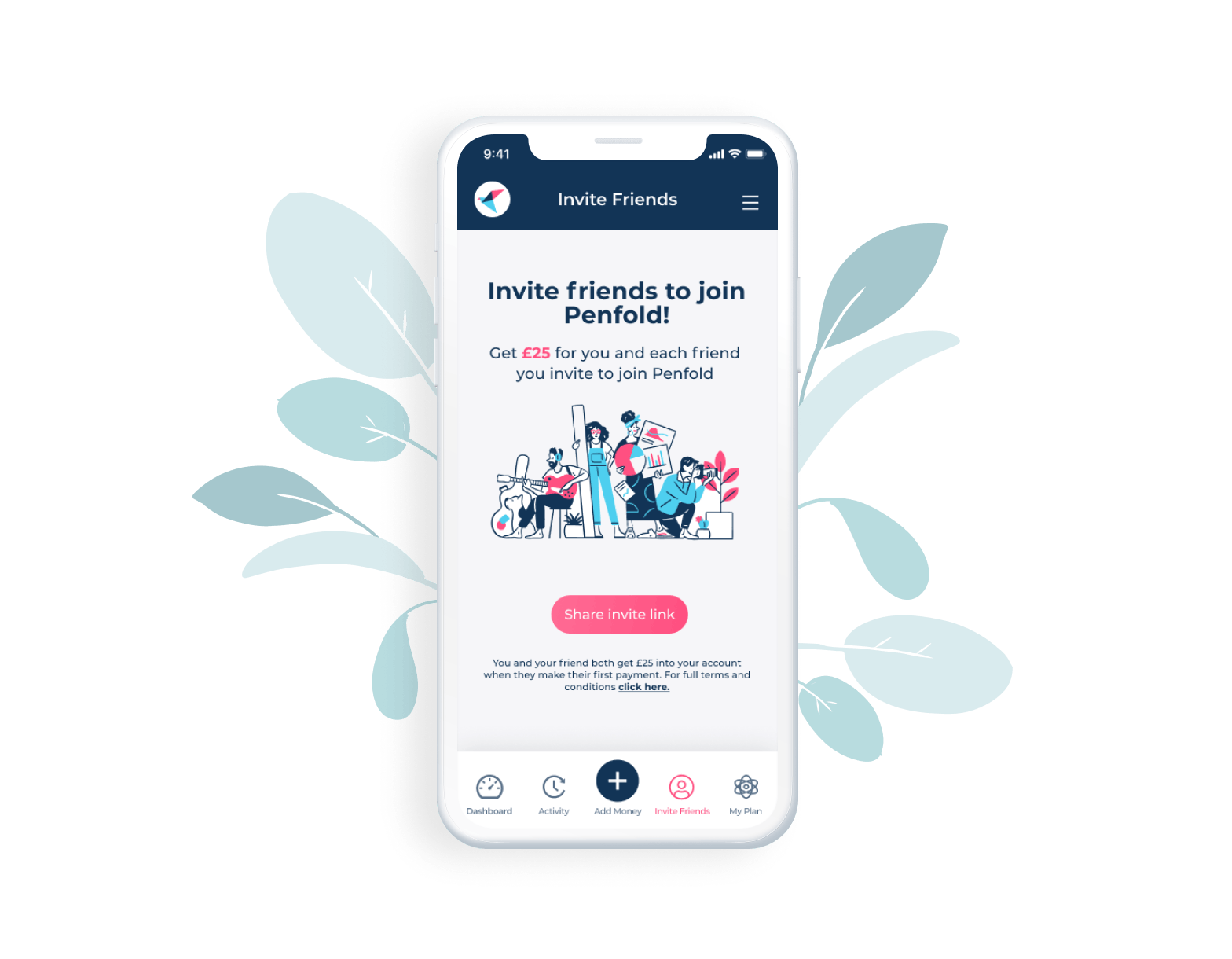 How our referral bonus works
Log in to your Penfold dashboard & click the referral button.
Copy and send your unique referral link to your friends.
Receive a £25 bonus when your friend makes a payment.
Your friend will receive a £25 bonus in their pension too!
Get in touch
Our team is made up of experts in pensions, technology, security, operations and customer services. You can reach us any time on chat, by phone or on email.