Refer a friend to Penfold
Earn a £25 bonus
For every friend you refer to Penfold that pays in £25 both you and your friends account will be topped up by an additional £25 each.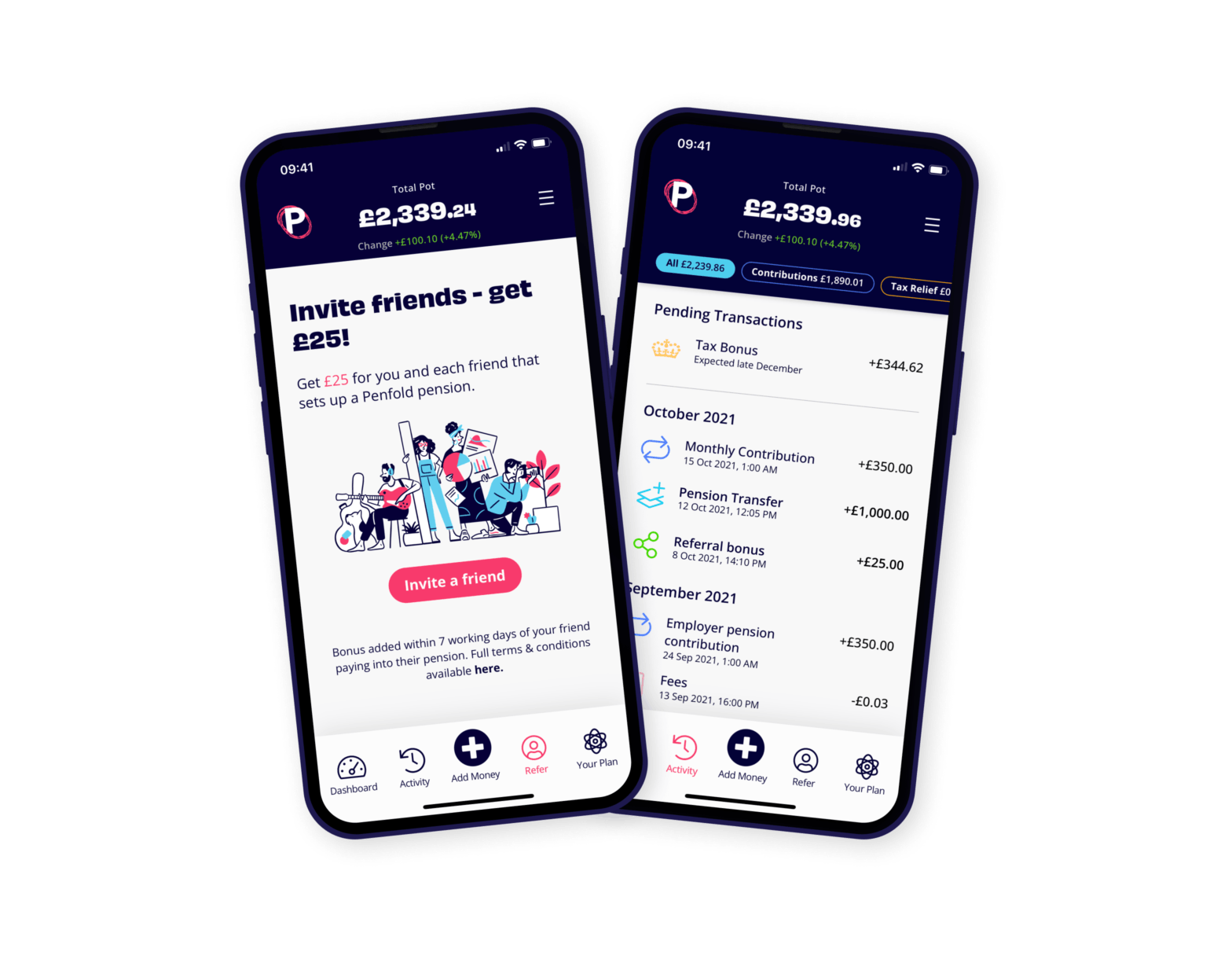 How to refer a friend
1
Log in to your Penfold dashboard and tap the Refer button.
2
Copy and send your unique referral link to your friends.
3
Receive a £25 bonus when your friend makes a payment.
4
Your friend will receive a £25 bonus in their pension too!