What is a Self Invested Personal Pension?
Let's start with the basics. What is a SIPP and how does is it different from other private pensions?
Put simply, a SIPP gives you more control over the investments within your pension. Whereas other private or workplace pensions aim to help you save with a pre-built set of pension funds, a SIPP lets you pick individual investments yourself.
You have complete control over:
where your money is invested
how you allocate money between investments
when/if you change your level of risk
How does a SIPP work?
As you might imagine, SIPPs are mainly for experienced investors with the time and know-how to pick the investments that are right for them.
At its roots, a self-invested personal pension functions like other defined contribution pensions.
You make regular or ad-hoc payments into your pot which hopefully grow over time. You can then access your savings starting from age 55 - rising to 57 in 2028.
You'll need to pick a SIPP provider who will charge you a fee for managing your money. However, you won't have to pay fund management charges - as you'll be building your investments yourself.
The actual charges you pay will vary by provider, as will your investment options. It's always best to shop around to find the right provider for you.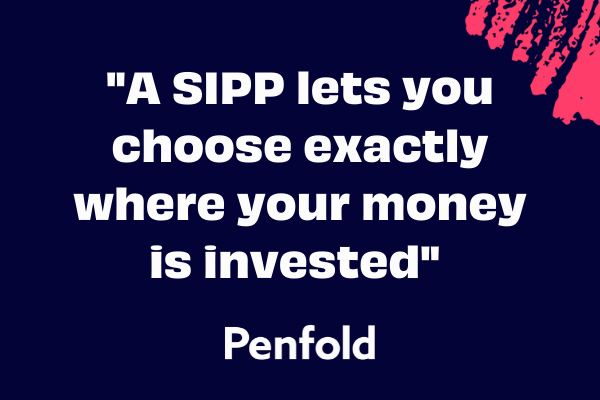 SIPP investments explained
The power of a SIPP really shines in its variety of investment options.
With a SIPP, you can invest your money in a huge array of financial instruments, including:
Stocks and shares
Government bonds
Commercial property
Unit trusts
Exchange-traded funds (ETFs)
Again, unlike other pensions, SIPPs give you the freedom to buy and sell all of these investments (and more) whenever you like.