What is a pension fund?
A pension fund is a special type of investment fund, created by a fund manager to help your pension grow.
They work by combining the pension contributions of different savers into one giant pot, which is then invested into a range of financial assets, including equities (company shares), bonds and gilts, property, and even cash.
How do I invest into a pension fund?
Every time you pay money into your pension, the fund manager uses your contribution to buy 'units' of whichever fund you're invested in. A unit is simply a small portion of ownership in the fund. The more units you have, the bigger your stake.
The exact makeup of a pension fund varies by provider and objective. Some funds make riskier, more aggressive investments in the hope of generating better returns, while others target safer investments.
The fund manager's job is to make sure all investments are made with these goals in mind to achieve the best return possible for you.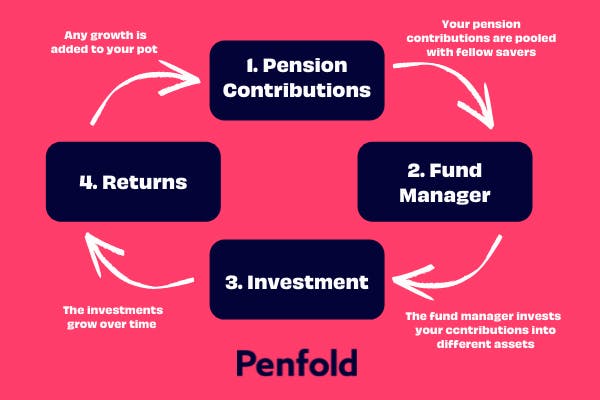 How does my pension grow?
Over time, the value of each fund unit will hopefully grow. This growth comes from stock price increases, interest earned on fixed interest investments, and dividends paid out from shares.
However, because these investments are susceptible to market forces, it's vital to remember that the value of your pot can go down as well as up.